As Act 2 of Extreme Sailing Series took off on 28th April at Qingdao, the first day saw the Team Extreme and others get onto an exciting start.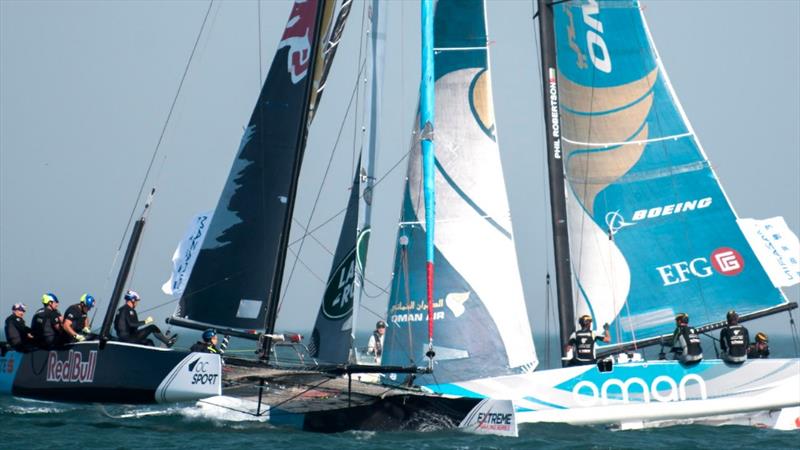 This Olympic sailing city of China saw the tournament start off well despite the fact that the venue is known for the conflicting weather conditions that can have sudden changes will often catch the sailors off guard. There was a classic example set on the opening day itself of the tournament that is being known as the Mazarin Cup. The seven international crew ships hit the water when the wind was up a couple of knots which delayed the start of the race by about two hours.
It seemed that the race director John Craig was about to give up on their hopes of having a successful racing day when the weather gods seemed to have woken up and a 15 knot wind was delivered on the race course that was designed around the Fushan Bay.
This wind was enough to get the fleet of super fast catamarans of the GC32 category to start flying with their hydrofoils that provided a great spectacle to the crowds that had lined up by the shore line. Soon the established rivalries were resumed in this version of Extreme Sailing Series. The Swiss crew of Alinghi was on top after three races were conducted in the challenging wind conditions. The Alinghi team had a win in the first opening race and two second places were obtained in the next two races which kept the team on the top of the leader board position. The victors of Act 1 also had a win on the first day and they added a brace of four places to gain a second overall position. The Red Bull sailing team was able to secure one win and a second on the first day of the races.